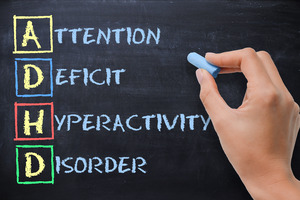 Plenty of people have heard of ADHD, which is short for attention-deficit hyperactivity disorder. But what many don't realize is that this condition can sometimes be linked to sleep-disordered breathing. What do sleep apnea and ADHD have to do with each other? Here's what you need to know if someone in your family has one or both of these disorders.
How Can Sleep Apnea Be Related to ADHD?
Sleep apnea is a condition where pauses in your breathing frequently disrupt your sleep. The lack of quality rest can interfere with your ability to concentrate, make you more forgetful, and cause you to feel irritable during the day. These symptoms can also potentially be linked to ADHD. As such, sleep apnea and ADHD can end up looking quite similar – particularly in children – and one might end up being mistaken for the other.
It should also be noted that the lack of quality slumber brought about by sleep apnea can potentially cause ADHD to worsen. On top of that, ADHD can make it more difficult for you to fall and stay asleep, which can further deprive sleep apnea sufferers of the rest they need. In other words, if you have both sleep apnea and ADHD, they can create a vicious cycle where they make each other even more severe.
How Can Sleep Apnea and ADHD Be Dealt With?
If you've been diagnosed with ADHD, you'll need to speak with your physician to see what kinds of treatments are available. They may diagnose some specialized medication and recommend specific forms of therapy. The steps needed to manage ADHD can vary depending on how old the patient is.
When it comes to sleep apnea, CPAP therapy is often the first option suggested for addressing it. A CPAP machine uses a stream of pressurized air to help keep your airways open while you're asleep. Unfortunately, some people stop using CPAP after a while because they find it too difficult to fall asleep with the noise it makes.
CPAP-intolerant patients may want to consider asking a sleep dentist for a customized oral appliance. When you wear one of these devices, your jaw will be moved slightly forward, and your tongue will be held in place. This helps lower the odds of an airway obstruction, meaning you'll be able to continue to breathe comfortably throughout the night.
Sleep apnea and ADHD are not conditions that you want to ignore for too long. If you suspect that you may be suffering from both – or just one or the other – pick up your phone right away so that you can start scheduling the necessary appointments.
About the Author
Dr. Jay A. Nelson is an expert when it comes to treating snoring and sleep apnea. He is a diplomate of the American Board of Dental Sleep Medicine, and he is part of the meeting planning committee of the American Academy of Dental Sleep Medicine. His Wesley Chapel practice, Nelson Dental Sleep Medicine, provides personalized oral appliances to help patients keep their airways open throughout the night. To schedule a consultation with Dr. Nelson, visit his website or call (813) 733-4169.