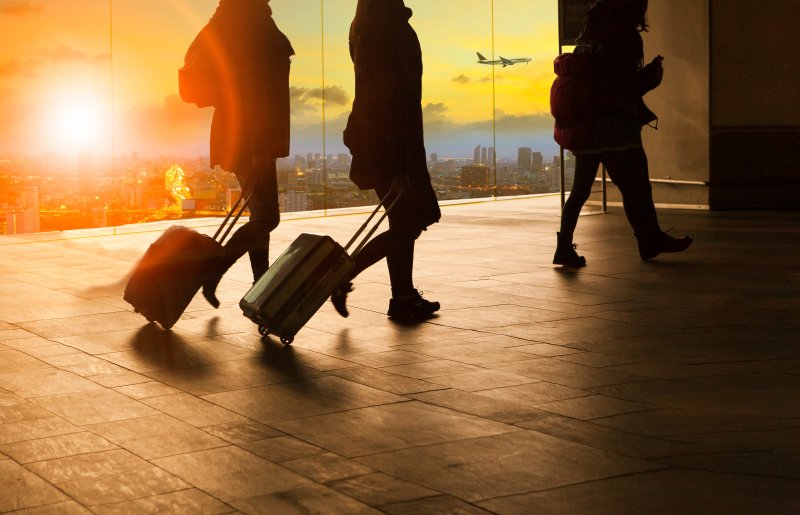 Sleep apnea is a common condition that affects millions of Americans. If you suffer from it, there are a few changes you have to make to your nightly routine to sleep soundly. While it's easy to treat sleep apnea at home, it's a whole different story when you're traveling. For the sake of your health and quality of rest, you must remain compliant with your treatment even when you're going out of town. Fortunately, there are a few simple tips you can follow to make your trip much easier – here's what they are.
Look at Airline Guidelines
Are you traveling by plane? If so, you'll need to go through airport security and have them check your luggage. As you may already know, there are rules in place regarding what you can take onto your flight. Before departure, you should check your airline carrier's specific guidelines to ensure you don't run into any complications. You'll want to make sure your sleep apnea treatment must-haves are okay to take with you.
Carry Your Prescription
Let's face it – luggage can easily get lost at an airport. Even if you take every precaution to prevent that from happening, you may still find yourself in that unfortunate situation. Well, if that were to happen, you need to have a backup plan set in place. It's a good idea to carry your prescription with you in case your CPAP or oral appliance gets lost in your travels. But don't keep it in your luggage! Place it in your purse or wallet instead.
Check the Power Supply
CPAP machines need to be plugged into electrical outlets for them to work. You should know that certain countries do not use the same voltage or adapter as the United States, which means you need to bring a universal power adapter with you. Make sure you take an extension cord to your hotel room as well just in case you do not have an outlet near your bed.
Take Cleaning Products with You
Even while away from home, your oral appliance or CPAP equipment will need to be thoroughly cleaned. Don't forget to take all the necessary cleaning products with you! Of course, you should check the airline's requirements for sizes and quantities to find out what exactly can be brought onto the plane.
Pack Carefully
The last thing you want to happen is to arrive at your destination with a damaged oral appliance or CPAP machine. While packing, be sure to protect your equipment with a case. It should keep it safe during its journey.
Just because you have sleep apnea doesn't mean traveling has to be stressful. With preparation, you can make the most of your vacation and enjoy quality sleep!
About the Practice
At Nelson Dental Sleep Medicine, we offer patients relief from the symptoms of sleep apnea. Our team is happy to provide high-quality FDA-approved alternatives to CPAP, ensuring patients enjoy quality sleep and feel great. For more travel tips, visit our website or call (813) 733-4169.