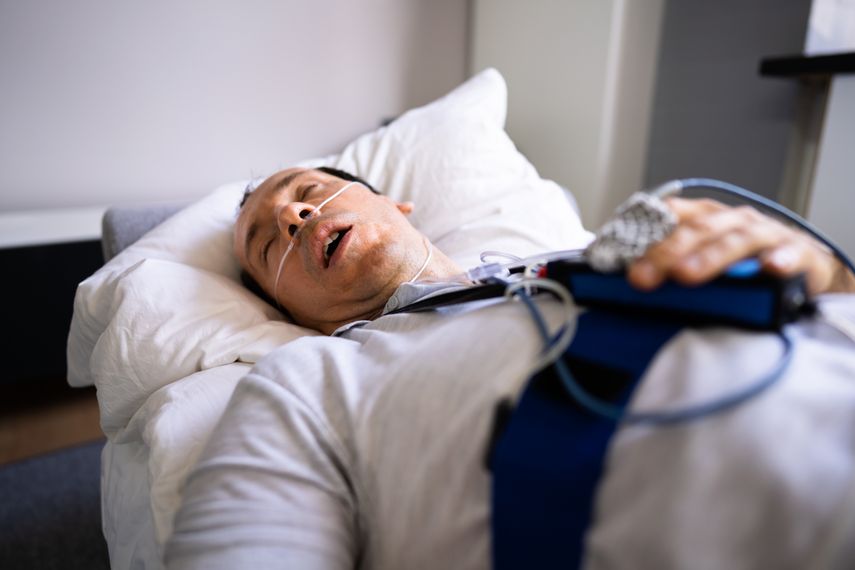 Are you having trouble getting a good night's sleep? If you suffer from chronic snoring and wake up often with a headache, you may have sleep apnea. Your dentist will likely recommend that you undergo a sleep test in Wesley Chapel. It's designed to provide valuable information that'll help determine whether or not you have sleep apnea, a disorder that causes numerous pauses in breathing throughout the night. Read on to learn what to expect and how you can prepare for your upcoming study.
What Is a Sleep Test?
A sleep test is conducted overnight at a sleep clinic. You'll spend about 12 hours there to undergo a diagnostic medical test to evaluate your oxygen levels and other factors while you sleep. Once you're all set up in your bed, you'll be hooked up to monitors and nodes. While you sleep, technicians will watch and monitor you throughout the night. The technology used will capture data on body movement, snoring, breathing, and heart rates. It's worth noting that this process is completely noninvasive and does not require any type of surgery.
How Do You Prepare for a Sleep Test?
Let's take a look at what you need to do in preparation for your sleep study in Wesley Chapel:
Discuss any medications you're taking with sleep study techs beforehand
Avoid drinking coffee or alcohol before your sleep test
Pack an overnight bag with things you use in your usual routine (i.e., toothbrush, toothpaste, pajamas, favorite blanket)
Schedule your sleep test around your normal bedtime
Don't nap the day of your sleep test
Avoid using hair sprays, hair gels, or oils on the day of your sleep test as they can interfere with the electrodes used to measure and monitor your sleep patterns
What to Do Before Arriving
In many cases, the clinic technicians will provide instructions for what you'll need to do before arriving for your sleep test. Make sure you have your insurance cards and a list of medications you're taking in your overnight bad. Before heading to the facility, eat your normal meal at dinner time. As mentioned earlier, you'll want to avoid stimulants like caffeine or alcohol because they can disrupt your regular sleep patterns.
Taking the time to prepare for your sleep test will ensure you arrive at your appointment relaxed and stress-free. By following the tips outlined above, you can expect a smooth sailing experience!
About the Author
Dr. Jay Nelson is triple board-certified in dental sleep medicine. He's also been practicing for well over a decade, making him an expert in his field. If you think you may suffer from sleep apnea, don't hesitate to schedule a sleep test with Dr. Nelson today. You can make an appointment via his website or call (813) 733-4169.