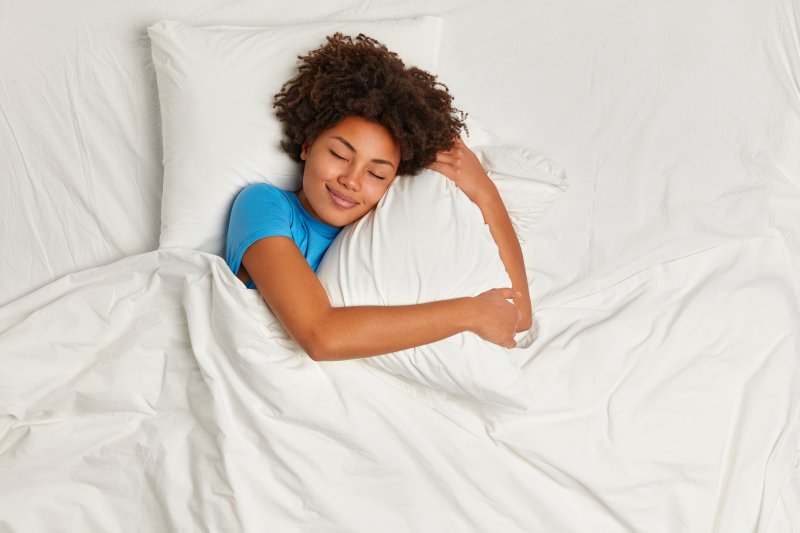 We've officially made it to March, and do you know what that means? National Sleep Awareness Week is right around the corner! It will take place on March 13-19, serving as a call to action for everyone to recognize sleep as a crucial measure of overall health. The National Sleep Foundation (NSF) will share valuable information during that time to highlight the benefits of quality rest. Unfortunately, people with disorders like sleep apnea often have difficulty getting the right amount of sleep. Read on to learn more about the sleep disorder and the importance of seeking treatment as soon as possible.
What Is Sleep Apnea?
Sleep apnea is a common disorder that causes breathing to repeatedly start and stop throughout the night. Although loud, heavy, chronic snoring is a hallmark symptom of obstructive sleep apnea (OSA), it isn't the only one. Here are a few other signs to look out for:
Excessive daytime fatigue. Frequently waking up throughout the night can disrupt your sleep cycle, causing fragmented sleep.
Moodiness, irritability, or difficulty concentrating. These are all common consequences of constant sleep deprivation.
Choking or gasping in the middle of the night. If you wake up choking or gasping for air at night, it could indicate that you've temporarily stopped breathing.
Causes of Sleep Apnea
Most people know what sleep apnea is, but how does one end up with it? Well, multiple factors can increase your risk of the sleep disorder. Some of those include:
Jaw or throat size. If you have a small upper airway, recessed chin, small jaw, or large overbite, you're at a higher risk of sleep apnea.
Weight. Fat around your upper airway can obstruct your breathing.
Large neck circumference. Men with a neck size greater than 17 inches and women with a neck size greater than 16 inches might have narrower airways.
Age. People over 60 years old are at higher risk of developing sleep apnea.
Gender. Men are twice as likely as women to develop sleep apnea.
Ethnicity. African Americans, Pacific Islanders, and Hispanics have an increased risk of sleep apnea.
Family history. If your family has a history of sleep apnea, you're more likely to develop it.
Why You Should Seek Treatment
Some people believe that sleep apnea will go away on its own. However, that couldn't be further from the truth. Allowing it to go untreated can ruin your sleep, causing you to feel drowsy, fatigued, or irritable throughout the day. Additionally, your risk of high blood pressure, stroke, cardiovascular events, and liver problems are much higher. By seeking the treatment you need, you can get better sleep and significantly improve your health and well-being.
As you can see, sleep health is much more important than you may have realized. If you have sleep apnea, make sure you seek treatment right away. Not only will it allow you to enjoy a good night's sleep, but your overall health will thank you!
About the Practice
At Nelson Dental Sleep Medicine, we are passionate about making a difference in our patients' lives. Our team offers FDA-approved alternatives to CPAP therapy so everyone can get back to sleeping soundly. If you'd like to learn more about National Sleep Awareness Week, visit our website or call (813) 733-4169.