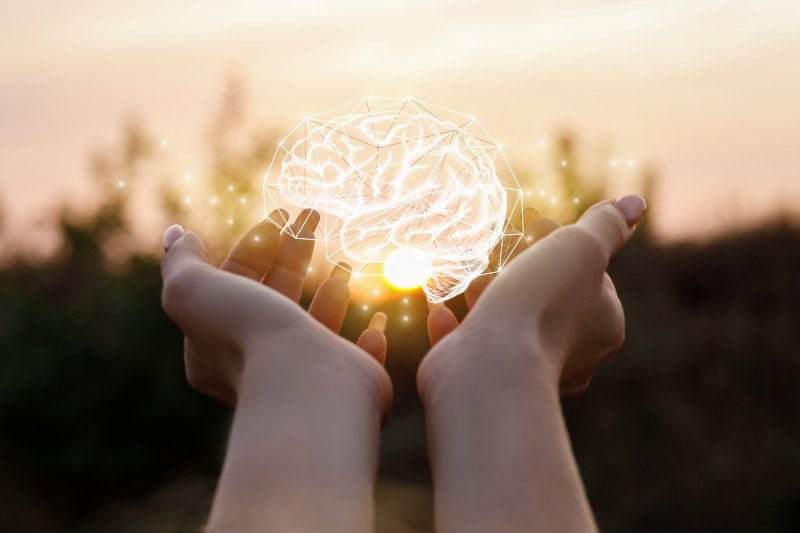 If you suffer from obstructive sleep apnea (OSA), you probably already know about the impact it has on your body. Not only does it prevent you from getting a good night's sleep, but it increases your risk of high blood pressure, heart disease, and even disease. Well, did you know that sleep apnea can also take a significant toll on your brain health? Lack of sleep can lead to memory loss and a few other complications. Read on to learn more about the effects on your brain and the importance of seeking sleep apnea therapy in Wesley Chapel.
How Does Sleep Apnea Affect Brain Health?
Studies have revealed that sleep apnea can change the levels of neurotransmitters in the brain, leading to a number of things. That said, here's how the sleep disorder can affect your brain:
Memory Loss
Obstructive sleep apnea causes people to wake frequently throughout the night, keeping them from getting a full night of sleep. Because of that, patients with OSA often experience daytime fatigue, shortened attention span, moodiness, and reduced short-term recall. It's worth noting that consolidating memories is a vital link in the memory-creating process that occurs during sleep. If you're failing to get a good night's sleep, it can result in impaired memory formation and forgetfulness.
Altered Shape of the Brain
Patients typically stop breathing during an apneic event, preventing their brain from receiving oxygen. Over time, not only does it cause chronic fatigue, but physical and immeasurable brain damage as well. Researchers discovered that the mammillary bodies (important structures in the brain that are critical for the memory stage) are nearly 20% smaller in adults who suffer from sleep apnea.
Reduced Brain Function
In 2016, the Journal of Sleep Research by the UCLA School of Nursing published a study that investigates the injury caused to the insular cortex of the brain by sleep apnea. They found substantial differences in the two chemicals that affect how the brain is working. In a nutshell, the study revealed that sleep apnea causes a reorganization of how the brain is working.
Can Brain Damage be Restored?
Although sleep apnea can affect your brain health, you can improve it with treatment. Recent studies have revealed that sleep apnea therapy can help return a patient's brain chemicals to normal levels. Researchers studies the effects of CPAP therapy on subjects who had significant damage to their brain matter. After a year of treatment, they found that the matter was almost completely restored. While these findings point to promising results, more research is needed to fully support the results.
Do you think you may suffer from sleep apnea? Contact your sleep dentist and make an appointment right away. They'll confirm a diagnosis and provide you with treatment to help you get a good night's sleep. With their help, you can ensure your brain stays in its very best shape for a lifetime!
About the Practice
At Nelson Dental Sleep Medicine, we are passionate about helping patients who suffer from sleep apnea. Our team provides FDA-approved alternatives to CPAP so patients can enjoy quality sleep once again. We'll do everything we can to relieve your symptoms and help your get the rest you deserve. To make an appointment, visit our website or call (813) 733-4169.