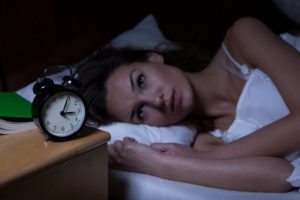 Sleep deprivation in Lutz can do more than just leave you feeling sluggish and lethargic throughout the day. Researchers have found a connection between the condition and unwanted thoughts. Continue reading to find out how failing to get adequate sleep can exacerbate any mental health issues and discover what can be done to get better rest.
The Reason for the Unwanted Thoughts
In a study conducted by the University of York's Department of Psychology, researchers tested the ability of participants to suppress intrusive thoughts when they were sleep deprived or well rested. Nearly 50% of the sleep deprived participants were plagued with unpleasant thoughts compared to those who had a good night's sleep.
In everyday life, the average person experiences events that can be reminders of unpleasant memories from the past. These thoughts are usually fleeting, but for people who have psychiatric issues, they can linger. The results of the University of York study show there can be a similar outcome for people who don't get enough sleep.
Unfortunately, this can start a downward, interlocking cycle. The people who experience negative thoughts, because of lack of sleep, can further struggle with resting at night.
Sleep Apnea and Sleep Deprivation
Sleep apnea can deprive a person of adequate rest. The condition involves momentary pauses in breathing while sleeping that trigger a person to awaken multiple times throughout the night. In addition to causing unwanted thoughts in Lutz, if untreated, it can lead to such health issues as diabetes, hypertension, heart disease and stroke.
These are some of the warning signs of sleep apnea:
Mood swings
Memory loss
Loud snoring
Daytime lethargy
Morning headaches
Difficulty concentrating
Morning throat soreness
Diagnosing Sleep Apnea
If you suspect that you're suffering from sleep apnea, it's important to bring it to your doctor's attention, so you can be referred to a sleep doctor. You'll usually be given a survey to complete or undergo a sleep study. If you're diagnosed with sleep apnea, a dentist who specializes in treating the condition can provide the necessary care to help you rest.
How Sleep Apnea Can be Treated
The most common method of treating sleep apnea is with a CPAP (continuous positive airway pressure) machine. It's a mask that is worn while sleeping that pumps air into your throat. For many patients, this is an uncomfortable form of treatment.
An alternative route is a custom designed oral appliance. It works to reposition the jaw while sleeping to allow for better airflow. It's a silent and convenient way to breathe better at night.
If you're experiencing unwanted thoughts and lacking adequate sleep, then don't hesitate to seek treatment. With better rest, you can expect a more positive life.
About the Author
Dr. Jay A. Nelson is a Diplomate of the American Board of Dental Sleep Medicine, the American Sleep and Breathing Academy and the American Board of Craniofacial Dental Sleep Medicine. To further enhance the care that he provides, he has earned certification to offer Somnodent and many other oral appliances. Dr. Nelson treats sleep apnea at Nelson Dentistry and Dental Sleep Medicine, and he can be reached for more information or to schedule a visit through his website.