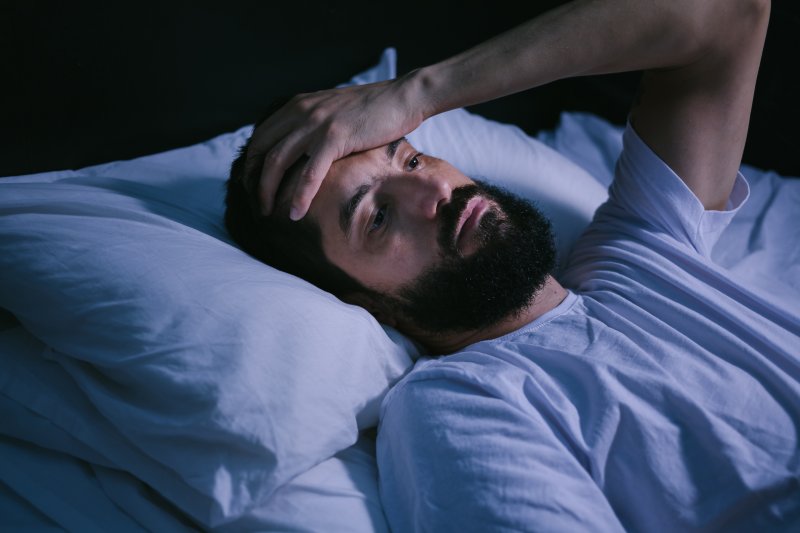 Snoring, morning headaches, and daytime drowsiness are common symptoms of sleep apnea. But did you know that this disorder can also cause bad dreams? So, if you are struggling with sleep apnea nightmares in Lutz, you're not alone. Read on to learn the potential reasons why and how treatment can help you get a peaceful night's sleep.
What Is Sleep Apnea?
Sleep apnea is a sleeping disorder that as many as 18 million Americans struggle with, but what is it exactly? According to the Sleep Foundation, this condition is "marked by abnormal breathing during sleep." There are three types: obstructive sleep apnea, central sleep apnea, and mixed sleep apnea. Although each type is distinct, they are similar in that the blockage of the airway results in extended pauses, lower-quality sleep, and a decrease in your body's supply of oxygen. If left untreated, it can result in a number of serious health consequences, from high blood pressure to heart disease.
Can Sleep Apnea Cause Bad Dreams?
Although extensive research is still underway on the topic, experts do believe that patients with sleep apnea "may be prone" to having more nightmares. One potential reason this may occur is that sleep apnea causes a dramatic decrease in blood oxygen levels, which has been linked to bad dreams. Another hypothesis is that since patients with sleep apnea tend to also suffer from depression, the negative feelings can carry over into their dreams. Lastly, it could also be tied to the body's reaction to the windpipe being cut off from oxygen, resulting in unpleasant dreams.
How to Get a Peaceful Night's Sleep
Whether you've been struggling with sleep apnea for years or just recently began noticing symptoms, the only way to get the lasting relief you deserve is through professional treatment. By visiting a sleep dentist, you can get a custom oral appliance, which will effectively open your airways as you sleep. Not only are they incredibly discreet, but they also don't require electricity or make a bunch of noise (unlike CPAP machines). In short, you can get the deep, nightmare-free sleep you've been missing without the hassle!
About the Author
For over three decades, Dr. Jay A. Nelson has been helping patients in Lutz and its surrounding communities get the restful, relaxing sleep they've been missing. When he isn't helping patients one-on-one at his office, he is undergoing advanced training at world-renowned institutes (like the Pankey Institute) to stay abreast of the latest techniques and technology. He is also a Diplomate of the American Board of Dental Sleep Medicine and the American Sleep and Breathing Academy! If you are looking for a sleep dentist in Lutz, visit his website or give him a call at 813-949-0424.