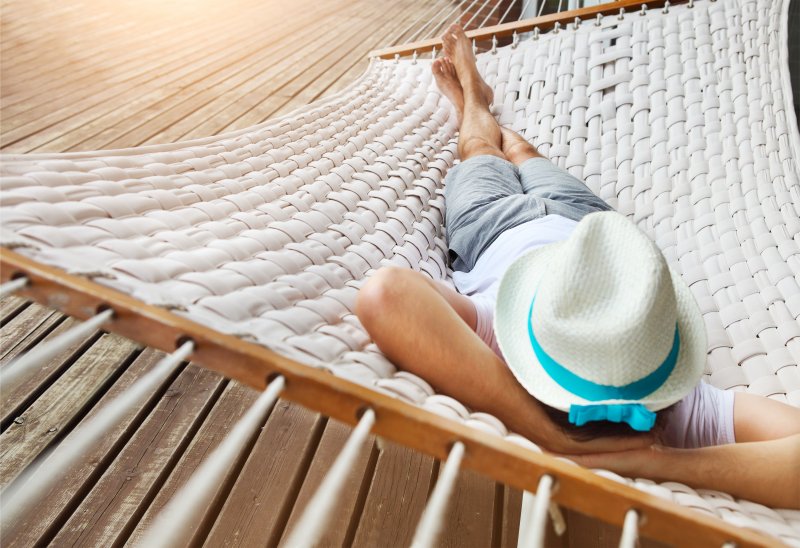 Summer is the time for fun and relaxation, but you may not think about the impact it has on your sleep. And if you're already suffering from sleep apnea, there are several factors related to the season that could make your condition even worse than it already is. In this blog, you'll discover the impact summer can have on sleep apnea in Lutz while also learning ways that you can improve the overall quality of your sleep.
How Can Summer Affect Sleep and Sleep Apnea?
If you take a break during the summer, the quality of your sleep and the severity of your sleep apnea could be affected by the following factors:
Less Sleep: Thanks to the extra hours of daylight, many people have a tendency to stay up later than they normally would during the summer months. This can throw off your sleep schedule and leave you feeling more tired than usual. Also, if you use CPAP or oral appliance therapy for sleep apnea, there's a chance that the change in your sleeping habits might cause you to forget your treatment some nights.
More Outdoor Time: Sometimes allergies contribute to sleep apnea, so if you're spending more time outdoors, you might suffer from nasal congestion that could aggravate your disorder.
Traveling: When you're traveling around the country, you might end up forgetting to pack your CPAP machine or your oral appliance. Naturally, this will lead to more sleep apnea episodes that will leave you feeling exhausted the next day.
What Can You Do to Improve Your Sleep?
First of all, if you've already been diagnosed with sleep apnea, it's essential that you stick to your treatment no matter what. Leave reminders to use your CPAP machine or wear your oral appliance every night, and never leave them behind while traveling. Furthermore, you can improve the quality of your sleep in general by following these tips:
Make sure your room is as comfortable as possible at night. Turning on the fan will keep the room cool and produces some background noise that might help calm you down. Also, consider getting blackout curtains if the sun keeps waking you up too early.
Light slows down production of the hormone that controls your sleep cycle. The sun will keep shining well into the evening during the summer, so be careful about the amount of light you're exposed to in the hours before bedtime.
Take the time to wind down before you try to fall asleep; being too active in the evenings will make it harder for your body to relax.
Even with summer impacting your sleep in Lutz, there's no reason you shouldn't still be able to get a good night's rest. Just be sure to pay attention to your own habits and make the necessary adjustments so that you can maintain a healthy sleep cycle. And of course, if you have sleep apnea, be sure that you follow the recommendations of a sleep expert to keep it under control.
About the Author
Dr. Jay A. Nelson has been a general dentist since 1981, and during that time he has undergone postgraduate training in dental sleep medicine with some of the country's leading authorities in the field. Currently, he is a Diplomate of the American Board of Dental Sleep Medicine and is certified to use many different kinds of oral appliances to treat sleep disordered breathing. If you're having trouble getting the rest you need during the summer, you can schedule an appointment with him at Nelson Dentistry by visiting his website or calling (813) 949-0424.