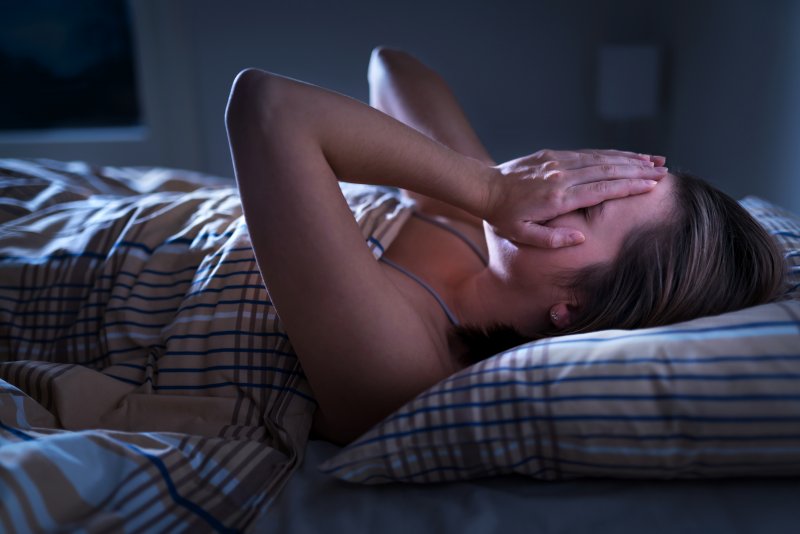 According to the CDC, use of traditional cigarettes was at an all-time low in 2018 while over 8 million Americans had taken up vaping. Many of them may have taken up e-cigarettes believing them to be safer than burning tobacco. However, nowadays it's evident that vaping can lead to lung damage, heart problems, and other health issues. And surprisingly enough, it could even have an impact on the quality of your nightly rest – especially if you already had a sleep disorder! To learn more about the connection between vaping and sleep apnea in Lutz, keep reading.
What Happens During Vaping?
An e-cigarette contains a liquid solution that contains nicotine and several chemicals. When the device is turned on, the solution is heated and turns into an aerosol that you can breathe in. Despite the perception of vaping being healthier than regular smoking, the nicotine that is inhaled during the process can still cause addiction and withdrawal; it also typically leads to headaches, higher blood pressure, nausea, and a persistent cough. Furthermore, many of the chemicals and toxins in the aerosol have been linked to respiratory and cardiovascular diseases as well as specific forms of cancer.
How Does Vaping Lower the Quality of Your Sleep?
No matter how it's introduced to your body, nicotine can disrupt your nightly slumber by acting as a stimulant. It makes you more mentally alert and causes the body to make more adrenaline, putting you in a state where you'll have a harder time settling down for the night.
Furthermore, research has found nicotine is connected to sleep apnea. People who vape have been found to suffer from apneic episodes more often; that means their breathing stops multiple times while they're asleep. This is worsened by the inflammation in the nose and throat that nicotine can cause, which in turn makes it more likely that the airway will become obstructed.
What Can You Do About Vaping and Sleep Apnea?
Quitting vaping is often easier said than done, but you absolutely need to drop the habit if you want to protect your health and sleep soundly again. You can speak to your regular doctor or look for resources online to find a way to overcome a nicotine addiction.
In the meantime, if you continue to struggle with sleep apnea, you should ask, "Where's a sleep dentist near me?" Once you've been diagnosed, they can create a treatment plan for you. This typically involves an oral appliance that adjusts the position of the jaw to keep the airway open.
As dangerous as vaping can be, the effects can be overcome as long as you're proactive. Take the first steps today to help you break your addiction so that you can enjoy sweet dreams – and a healthy, well-rested body – again.
About the Author
Dr. Jay Nelson began practicing as a general dentist in 1981. He has undergone postgraduate training in dental sleep medicine to help his patients overcome snoring and sleep apnea, and as a result he has earned certification to used Somnodent and many other oral appliances that can improve sleep quality. He is currently a Diplomate of the American Board of Dental Sleep Medicine. If you believe that vaping has caused you to suffer from a sleep disorder, you can schedule an appointment at his practice,
Nelson Dentistry and Dental Sleep Medicine, by visiting his website or calling (813) 949-0424.