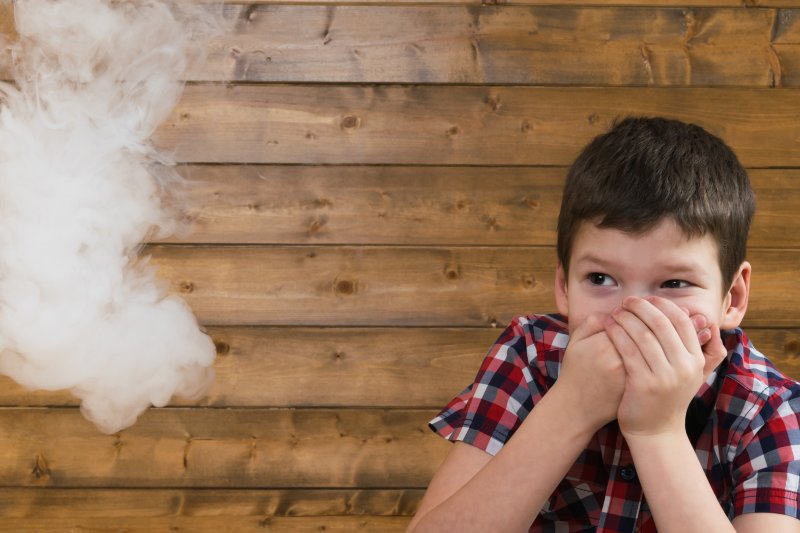 Smoking doesn't just put you in danger; it can also have a devastating effect on your loved ones. Children who breathe in secondhand smoke could suffer from asthma attacks, respiratory infections, heart disease, and other life-threatening conditions. However, you may not even realize that the smoke could also stop them from sleeping soundly and getting the rest that they need to grow up healthy and strong. Keep reading to learn how your smoking could be linked to your little one's obstructive sleep apnea in Lutz.
How Does Secondhand Smoke Disrupt Your Child's Sleep?
While it has not yet been proven that secondhand smoke can directly cause a sleep disorder, a recent study in the International Journal of Pediatric Otorhinolaryngology found that children between the ages of 3 and 18 with obstructive sleep apnea were more likely to suffer from a severe form of the condition if they were exposed to secondhand smoke.
A child with sleep apnea won't be able to breathe normally at night; their airway will repeatedly become blocked, and when that happens, they'll be forced to awaken (albeit briefly) for oxygen. This can make them extremely tired during the day. Also, if their disorder isn't treated, they'll be at a higher risk for high blood pressure, stroke, and heart disease; this can be especially problematic if they're already suffering from health problems due to secondhand smoke.
What are the Signs a Child May Have Sleep Apnea?
If you smoke, there's a chance your child may start snoring at night. Do not assume it's harmless; snoring is often the most noticeable warning sign of sleep apnea, and you should take your little one to a sleep dentist in Lutz as soon as possible so that you can ask about having a diagnosis performed. You should also take notice if your child is unusually fatigued or sleepy during the day or makes choking sounds while they're asleep.
What Can Be Done About Your Child's Sleep Apnea?
If your child requires sleep apnea treatment, it may be a good idea to take whatever steps are necessary to give up smoking altogether. While this might not cure the disorder, it could at least make the treatment process smoother. (And of course, it will go a long way towards protecting your family's health in general.)
Sleep dentists can provide oral appliances to help keep your child's airway open. Sometimes these devices can be combined with CPAP machines. In certain cases, your child might have to lose weight. You can expect their treatment plan to vary depending on their needs.
Once you've taken care of your child's sleep apnea and have removed secondhand smoke from their environment, you can look forward to once again seeing them resting peacefully and comfortably throughout the night.
About the Author
As a Diplomate of the American Board of Dental Sleep Medicine, Dr. Jay A. Nelson has helped many snorers and sleep apnea sufferers get a full night's rest again. At his practice in Lutz, Nelson Dentistry and Dental Sleep Medicine, he can offer different kinds of oral appliances for patients of all ages. To schedule an appointment for your child, visit his website or call (972) 255-3712.