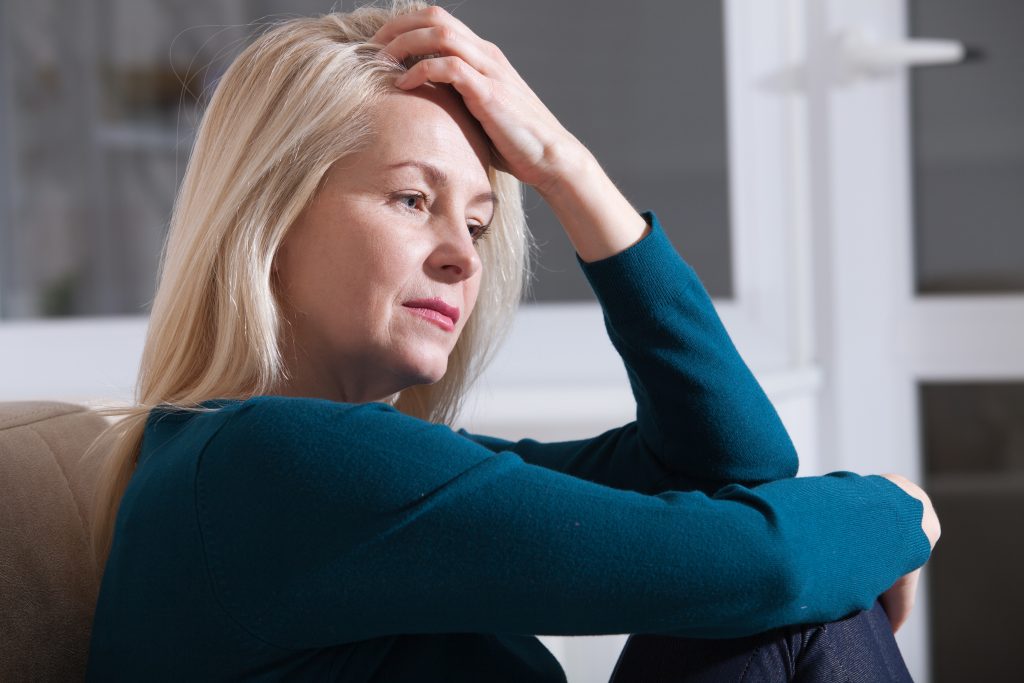 For many women, the idea of going through menopause is an unwelcome part of life. The hormonal changes, mood swings, and hot flashes are enough to make anyone say, "No, thank you." Add in the chronic fatigue as a result of sleep apnea in Lutz, and you've taken an unpleasant situation and made it go from bad to worse. If you're one of the millions of women who is going through menopause, find out how your physical changes may be a sign of sleep apnea.  
What is Sleep Apnea?
When your breathing starts and stops throughout the night, it's more than likely because your airway is blocked. If your brain fails to alert your body to the need to breathe, you have central sleep apnea (CSA). If you have a blockage in your throat that prevents air from reaching your lungs, you have obstructive sleep apnea (OSA). This happens when the soft tissues in your mouth and throat collapse, leading to snoring and ultimately, a blocked airway.
How is it Linked to Menopause?
Many of the signs and symptoms are different, which can make it difficult for someone to know if they have sleep apnea. However, in women, snoring may not be the leading sign of sleep apnea. Instead, hot flashes and night sweats may be indicators, which are also two of the leading symptoms of menopause.
When a woman enters menopause, not only does she experience mood changes, but her hormones (estrogen and progesterone) decrease. Since these hormones help to keep a woman's airway open, the moment they decrease, a woman's chances of developing sleep apnea grow higher because of the now lack of muscle tone in the throat. In addition, hormonal changes can lead to weight gain, and since many patients who suffer from sleep apnea are also overweight or obese, the added fat can live in the throat, blocking the airway.
Some of the more common symptoms of sleep apnea in women include:
Restless leg syndrome (RLS)
Anxiety and/or Depression
Mood changes
Chronic fatigue
What Are Some Treatment Options?
Unfortunately, for many women, sleep apnea is often misdiagnosed. This is because:
Chronic snoring does not occur.
Sleep disturbances aren't as blatant.
Symptoms of sleep apnea are often attributed to other issues a woman may experience, lessening the chance for a referral to a sleep specialist.
However, that doesn't treatment isn't available. When a woman is diagnosed with sleep apnea during the menopausal stage of her life, her doctor may suggest:
Low dose hormone therapy
Lifestyle changes (losing weight or limiting alcohol intake)
Oral appliance therapy (nightguard)
While this time of your life may not be all sunshine and daisies, it doesn't have to be worsened by the effects of sleep apnea. If you think you may be suffering from a sleep disorder, talk to your doctor about your symptoms and treatment options.
About the Author
Dr. Jay A. Nelson, DMD, FAGD, D-ADBSM, has extensive postgraduate training in dental sleep medicine, and he has been a general dentist since 1981. Working with some of the country's leading authorities, he's earned certification to use Somnodent™ and other oral appliances to treat snoring and sleep apnea. Dr. Nelson and his team strive to provide sleep apnea sufferers with more opportunities for a better night's sleep. For questions about our methods, or to learn more about us, visit our website or call (813) 949-0424.