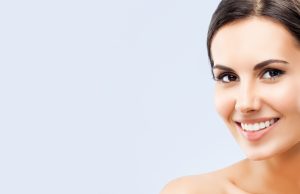 Getting a good night's sleep can affect everything from the way you feel the next day to how likely you are to have a car accident on your way to work. (It's true.) But even if you're doing everything you can to get a solid eight hours of sleep every evening — and most of us aren't — chronic snoring greatly diminishes the quality of your sleep. Keep reading to learn about the serious implications of this noisy and terribly un-sexy habit. Then find out how to know when it's time to try out a snore guard in Lutz!
How Snoring Affects Your Health
Sleep works in a series of 4 stages, and you are only able to reach the deepest, most refreshing level after you've been in a continuous state of sleep for over an hour. That's the "dream" state we call REM, or rapid eye movement. During the REM stage, your brain, heart, and other organs get to take a break from the stress of the day and gear up for the one ahead.
For people who snore, it can be difficult to ever reach this stage of REM sleep. That means the body never gets a chance to really relax — and over time, the toll of this insufficient rest is significant.
People who snore are more likely to have a number of adverse health conditions. Heart problems like cardiovascular disease, high blood pressure, and stroke are especially common for snorers. When you can breathe easily and get plenty of sleep every night, you'll not only feel better — your health may improve, too. Getting more high-quality sleep can also improve your metabolism and concentration. It really is the key to everything!
How to Stop Snoring
Making certain lifestyle changes can reduce snoring and improve the quality of your sleep. People who drink alcohol or smoke tobacco are more likely to snore, especially when these habits are combined and performed right before bed. Overweight or obese people are at a much higher risk of snoring, too — so taking steps to lose weight can also help you breathe easier throughout the night.
However, if you have tried to stop snoring on your own and have not had much success, your sleep dentist can help with something called a "snore guard." It's a custom-fitted device you wear during sleep, and it works by repositioning the lower jaw to keep the airway clear during the night. That helps you breathe easier and feel better.
Good sleep equals a good quality of life — and you deserve both. If you are struggling as a result of snoring, don't wait another day to start kicking this habit! Your health depends on it.
About the Author
Dr. Jay A. Nelson is an experienced sleep dentist providing sleep apnea and snoring treatment in Lutz, FL. If you or your partner snore and are interested in learning about how a snore guard can help you both get better sleep, you are invited to get in touch with the office by calling 813-949-0424 today!