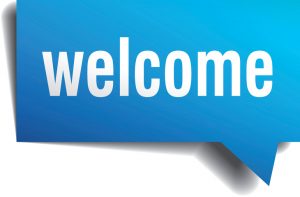 Welcome to our blog! We're glad you took the time to stop and read about Nelson Dentistry and Sleep Medicine. Chances are, you've found us because you're dealing with poor quality sleep, and traditional therapies haven't worked for you. Well, if you need dental sleep apnea treatment in Lutz, there's no better source than our practice – with decades of experience, and a compassionate chairside manner, our team will help you get the rest you need. In this post, learn a little more about our practice, as well as how we can treat your sleep disorder.
What Makes Nelson Dentistry and Sleep Medicine Different?
Dr. Jay A. Nelson has been practicing dentistry for over 30 years. He's a respected name in sleep medicine, and is an active member of the American Academy of Dental Sleep Medicine and The Academy of Sleep Medicine. He takes his professional affiliations seriously, and is a proud Diplomate of the American Sleep and Breathing Academy.
Dr. Nelson is different from other dentists because he's certified to use Somnodent™ and other premier oral appliances that are comfortable and effective in addressing sleep apnea and snoring.
What Is Sleep Apnea?
"Apnea" means to stop breathing, and this disorder is the second most common sleep problem behind insomnia.  When you sleep, your jaw and tongue relax and can move against the back of your throat, blocking your airway – and causing obstructive sleep apnea. Since your brain knows you're not getting the oxygen you need, it will wake you up – but only enough to start breathing, not enough for you to remember it. This leaves you exhausted, but without knowing why.
What Are The Symptoms Of Sleep Apnea?
Snoring is a (sometimes) amusing symptom of sleep apnea that many people ignore, but one that should not be taken lightly. Untreated sleep apnea can cause heart attacks, stroke, high blood pressure, and even sudden death, so if you're dealing with any of the symptoms below, talk with Dr. Nelson or your doctor about a sleep study and treatment.
Daytime sleepiness and fatigue
Dry mouth or sore throat when waking up
Morning headaches
Waking up gasping for breath or with the feeling of choking
Sweating while sleeping
Waking up to urinate
Morning asthma symptoms or attacks during the night
Trouble concentrating, forgetfulness, irritability, depression
Sexual dysfunction
Periods of not breathing during sleep (often noticed by a partner)
Snoring – although, you can still have sleep apnea if you don't snore
Does this sound like you? Take this sleep apnea quiz to learn more about this condition.
How Can You Treat My Sleep Apnea?
At our practice, Custom Oral Appliance Therapy (COAT) is the preferred CPAP alternative in Lutz. Your 100% customized device will look similar to a mouthguard. It will gently shift the lower jaw forward while you sleep – pulling the tongue out of the way and allow you to breathe freely. Treatment can be used by itself or in conjunction with CPAP. COAT is remarkably effective – it works for about 80% of people we see.